Create a custom jewelry order form for your business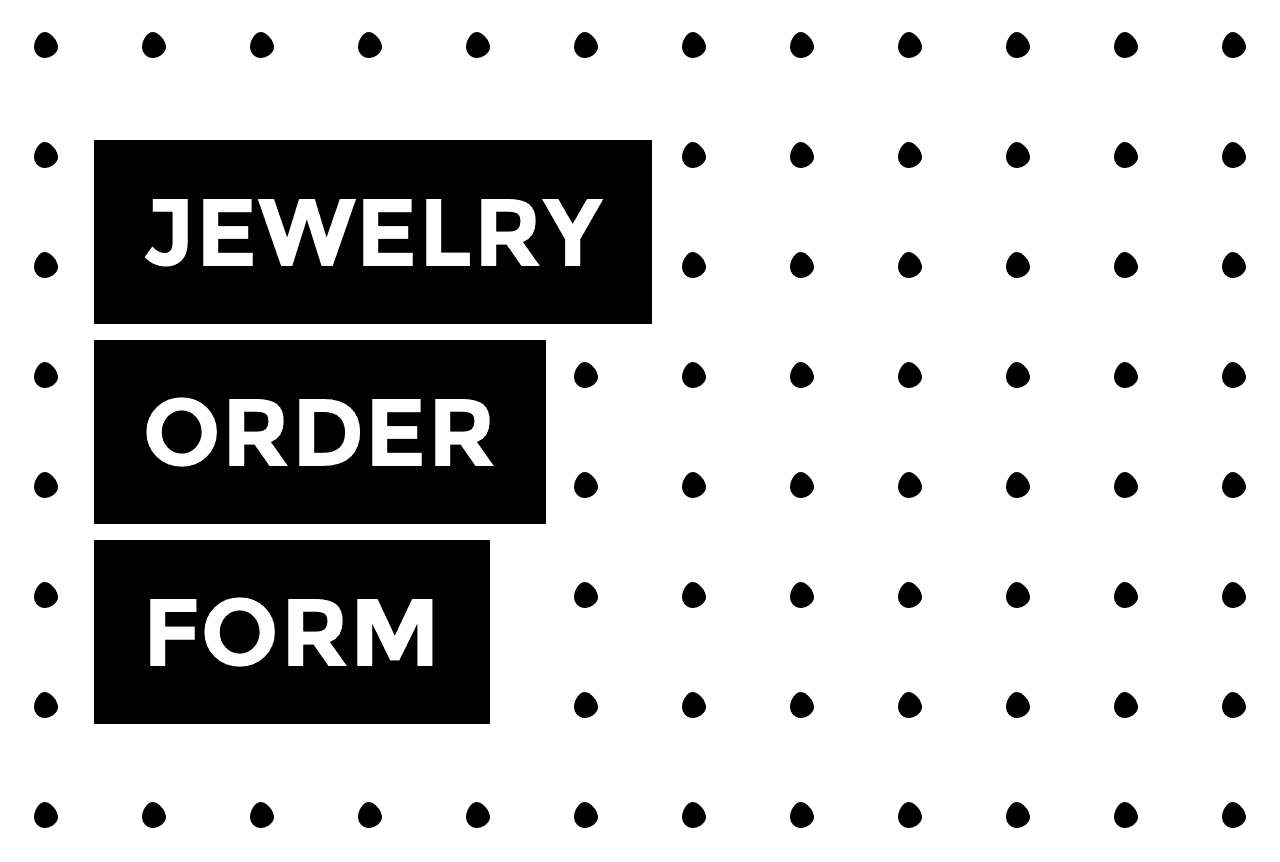 Giorgia Mangoni
October 06, 2022
- 5 min read
Having a custom-made production certainly has its perks. First, it means you rarely have any unsold items. Second, it makes you stand out from the competition, which can help get you more sales.
Handling orders can be a demanding task though, especially if your product is a jewelry piece that can be customized in countless ways.
But there is a convenient and efficient way to collect orders you can implement in your business: an online order form.
A custom jewelry order form allows you to collect and organize all your jewelry orders so that you can process them hassle-free.
In this article, you'll learn to create an online jewelry order form like this one: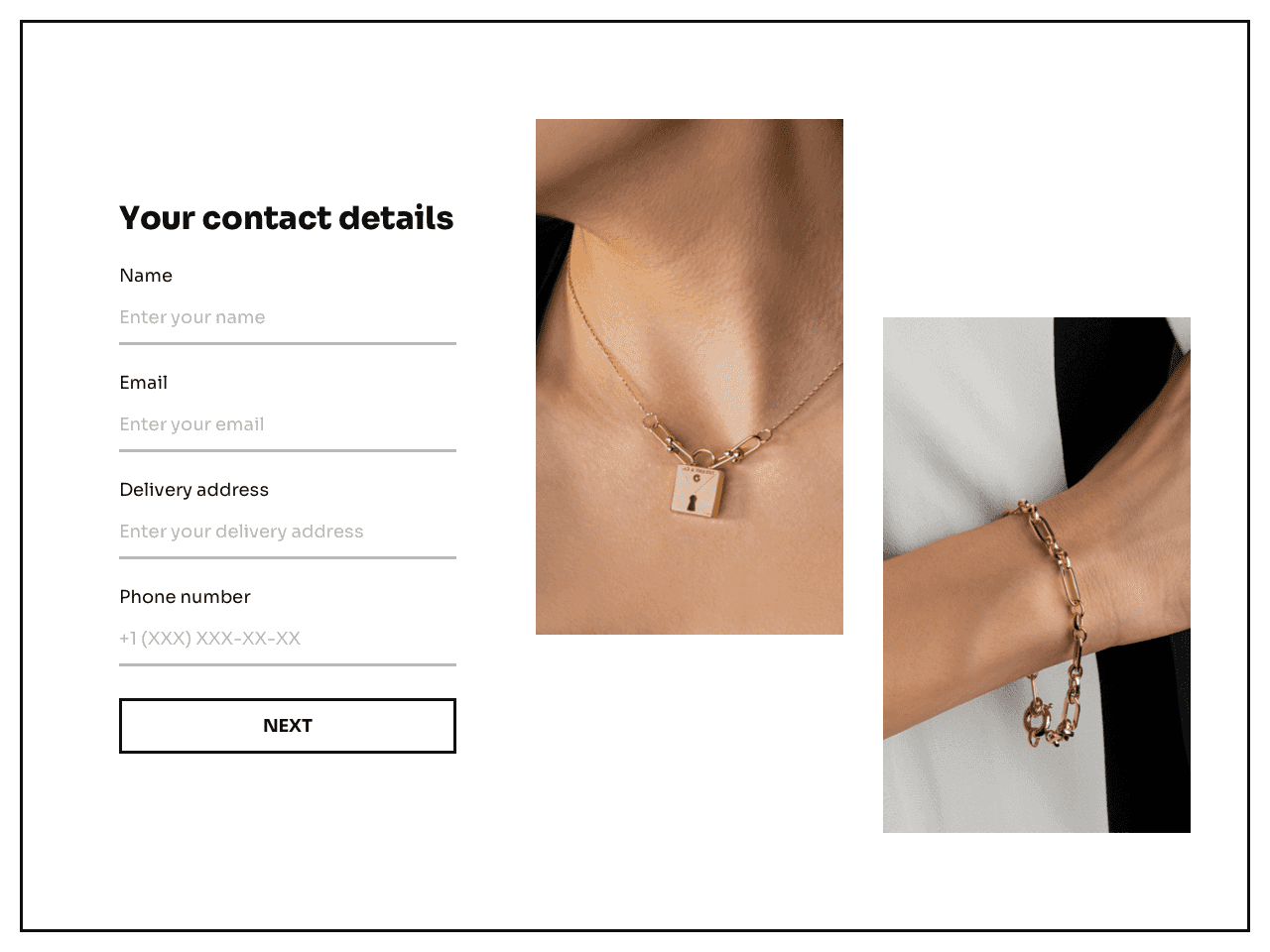 See live preview
To do that, you'll use Getform. Getform is a zero-code, intuitive form builder for creators selling their products or services online. The platform comes with hundreds of free templates that help you build forms with minimal time and effort.
Try Getform
Create an order form for your custom jewelry business and manage your orders effortlessly.
100 orders/mo for free!
Get started
The forms created with Getform have a unique link that allows you to share them wherever you prefer (even if you don't have a website!). But we'll get to that in a moment, let's build the form first 👇
Step #1: Choose a suitable template
We recommend using the template above as a base for your form, but you are welcome to browse the Getform gallery for other options or design inspiration.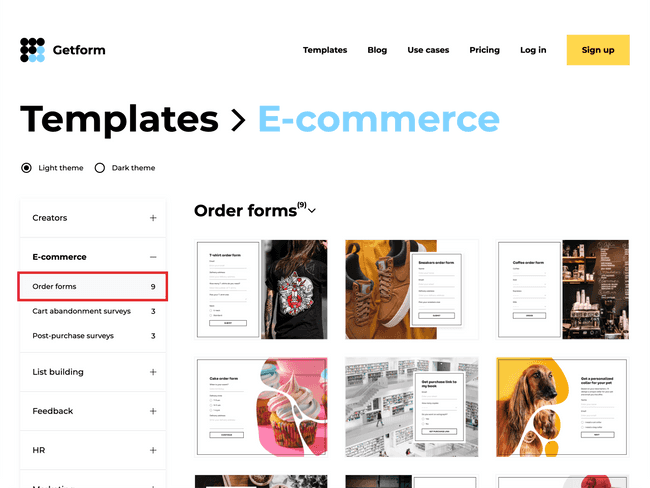 Once you have chosen your template, open it and click the Take this template button. Then follow the prompts to create a free account.
Step #2: Edit the copy of the form
You'll find yourself in the Getform dashboard, with your template ready for you to customize.
For starters, edit the copy of the text fields from the menu on the right: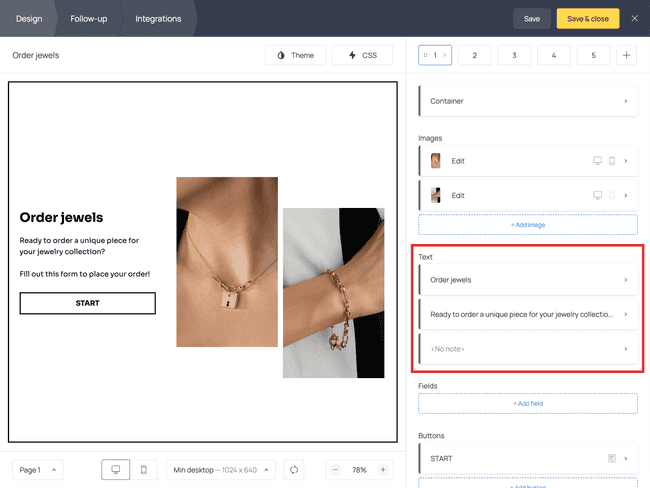 Then, take a look at the existing fields, edit the copy if necessary, and assess whether you need different ones.
💡 Notice that most form templates have several pages, so make sure you check the fields on all of them. You can navigate the pages (and remove the unwanted ones) using the numbers in the top-right corner of the screen.
To delete an existing field, click on it and hit the Remove field button in the top-right corner of the screen: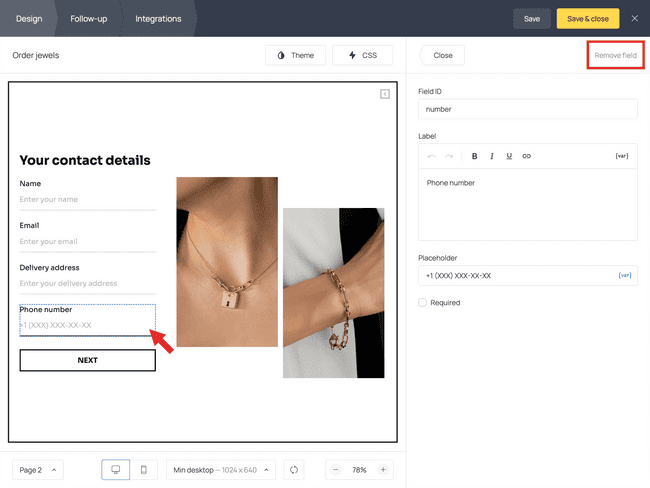 To add an extra field, click +Add field in the menu on the right and choose the field type you need: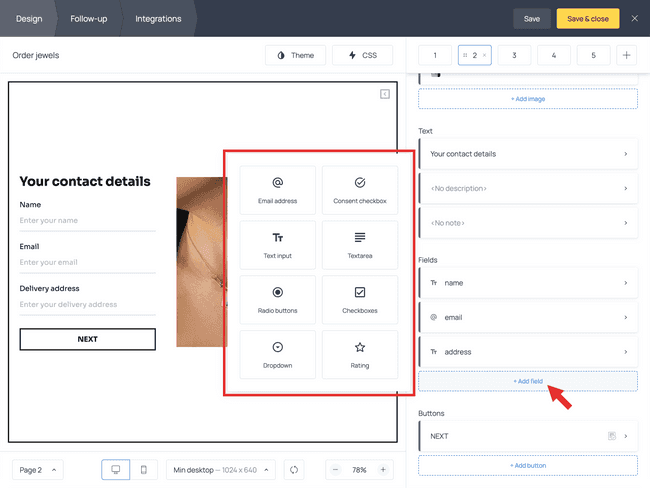 If you need more pages to accommodate all your fields, you can add as many as you like by hitting the + button in the top-right corner of the screen.
When the content of your custom jewelry order form is ready, it's time to work on its appearance.
Step #3: Make your order form match your branding
To change the color theme, font, and overall style of the form, go to the Theme section.
There, you can choose one of the pre-made themes or customize these elements individually.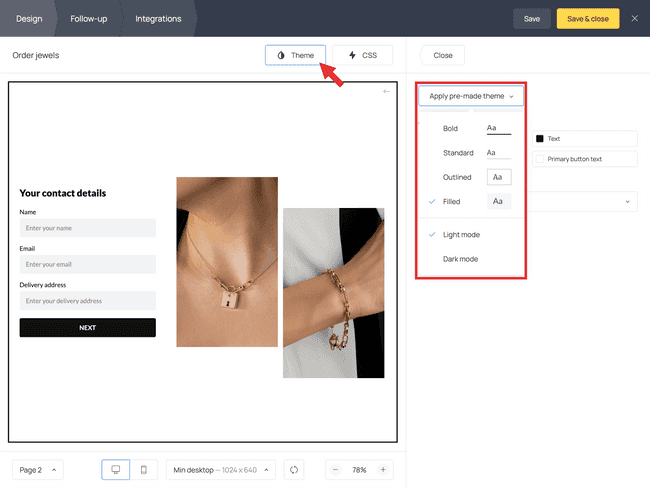 And of course, your order form needs an appropriate picture – ideally, one reflecting your brand. To change the current picture, click on it and then hit the Change image button.
You can upload a picture of your creations from your device, or choose one of the stock photos from the built-in Unsplash gallery: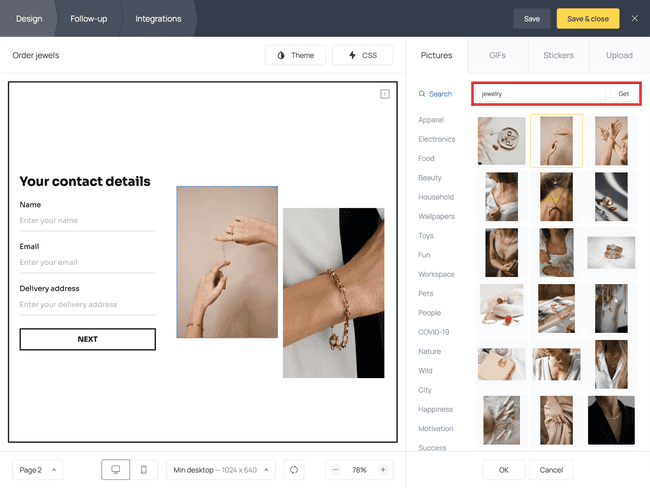 Make sure to choose a new picture for every page of the form where there is one.
The order form now looks like it's really yours! But don't forget to check its mobile version to make sure it's easy to navigate from a smartphone as well.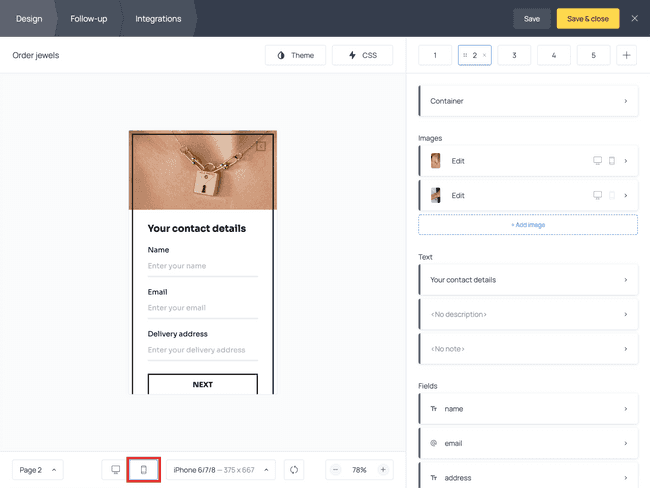 If you notice that there are too many fields on the same page and the form looks too crowded on a small screen, just spread them out on more pages.
When you are done customizing your form, move on to the next tab.
Step #4 Set up a follow-up email
A follow-up email is an email your customers receive after placing an order with you. It should contain a confirmation of the order they've just placed as well as any information they may need on how to proceed (payment, waiting time, etc.).
Take a look at the example below to get an idea: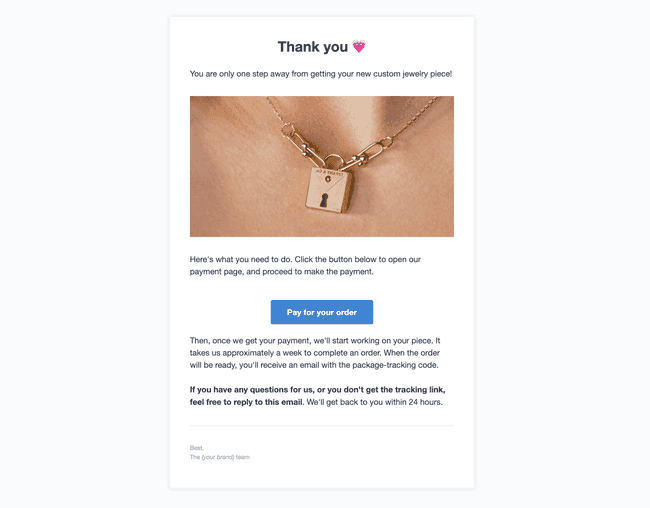 To create a similar message for your customers, go to the Follow-up tab and click +Add follow-up email.
Enter your text, and use the buttons at the top-left of the screen to style it.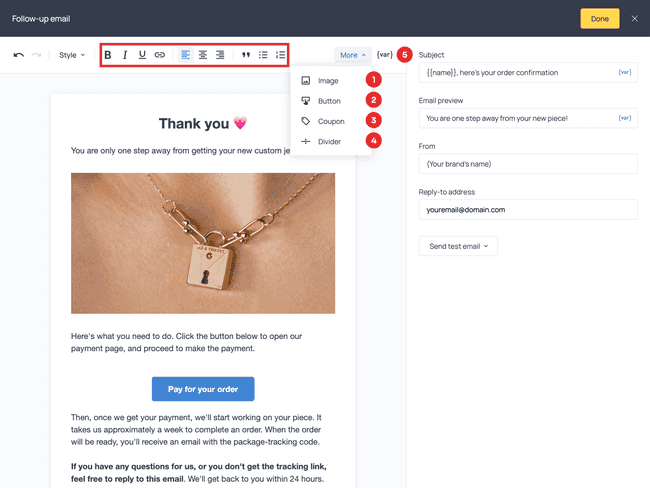 Next, use the buttons on the right to add an image or GIF (1), a button (2), a coupon box (3), a divider (4), or a variable (5), like the name in the title of this example.
Add the subject, pre-header (email preview), sender's name, and contact email address. Click Done and pick a delivery time: right after submission or with a delay.
When your order form and your follow-up email are ready, click Save & close.
Step #5: Share your custom jewelry order form
There are various options for where you can share your custom jewelry order form, and there is absolutely no need to have a website for that.
In fact, you can share your order form on the same channels you use to showcase your products, whether that's your Instagram page, Facebook page, YouTube channel, or any other platform.
To share your form, hit Get link on the form card in the main dashboard and copy the link 👇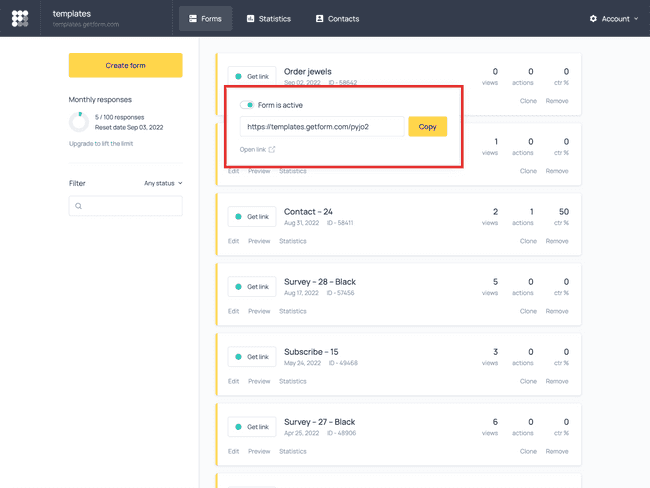 From there, you can send the link to your customers via direct messages or publish it on the platform of your choice.
If you use Instagram to promote your business, you can add the link to the order form to your Instagram bio or stories, and also mention it under your posts.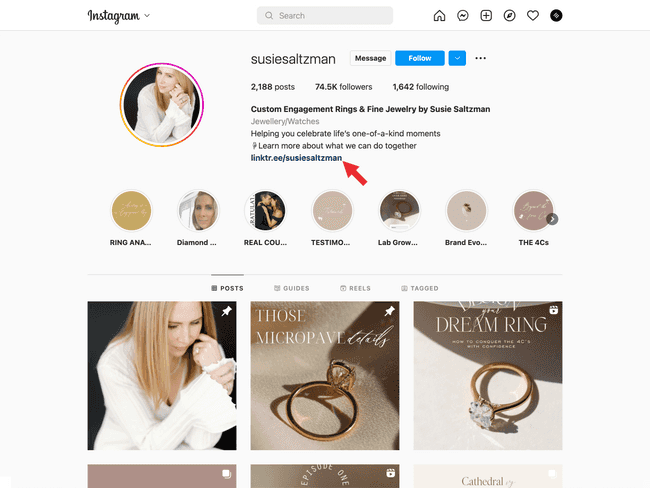 Suzie Saltzman - Custom jewelry maker on Instagram
If you use Facebook, you can link to your form under a post or in the About section. You can pin the post at the top of your page to make it more visible, and add a nice picture of your jewelry to make it more appealing.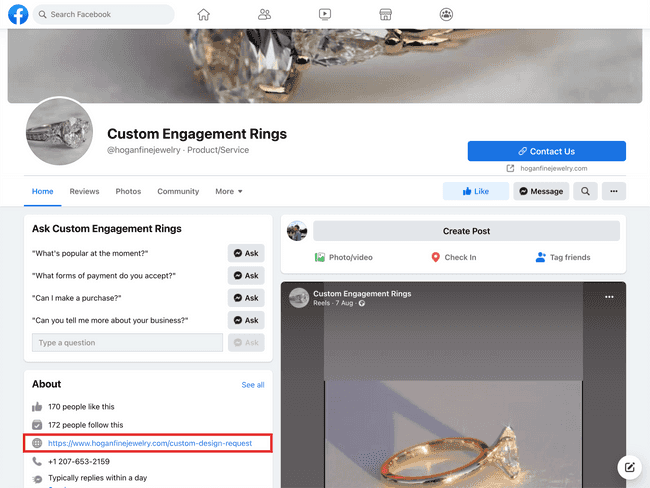 Hogan Fine Jewelry - Custom jewelry maker on Facebook
If you have a YouTube channel where you post video tutorials or other jewelry-themed content, take the opportunity to show your viewers your creations. Make sure to include the link to your order form with a CTA in the description of your videos and in the About section of your channel.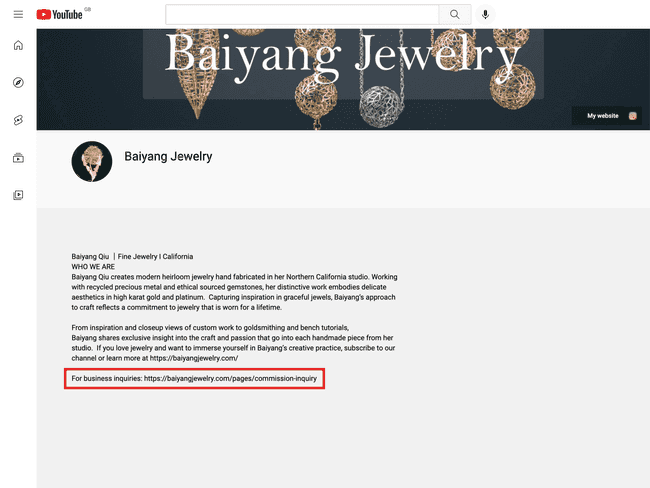 Baiyang Jewelry - Custom jewelry maker on YouTube
Tips for increasing your custom jewelry sales
Your order form should be up and running by now, but having a link to it on your platforms is not enough to convince people to place an order for custom jewelry with you.
That's why we have come up with incentives you can offer to your potential customers.
Launch limited time or quantity offers
Offer a discount to a limited number of your customers, or to all customers for a limited time, to incentivize them to order your products now. For example, 15% off for the first 20 orders after launch. Or, 10% off all orders for the next week.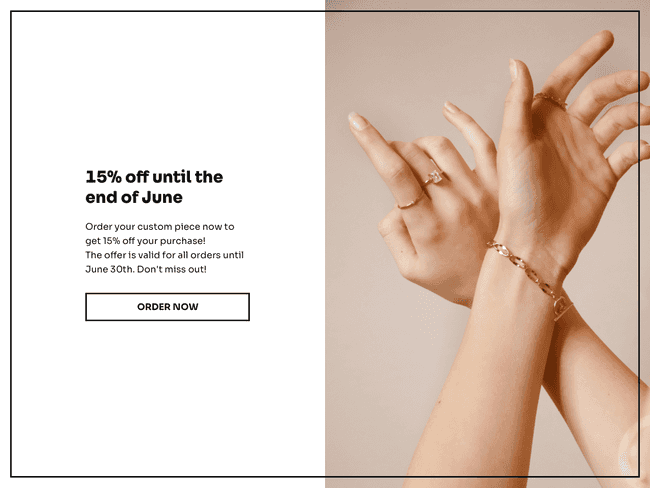 Offer free shipping
Alternatively, you can offer free shipping on all orders completed during a certain period of time, or on the first X number of orders.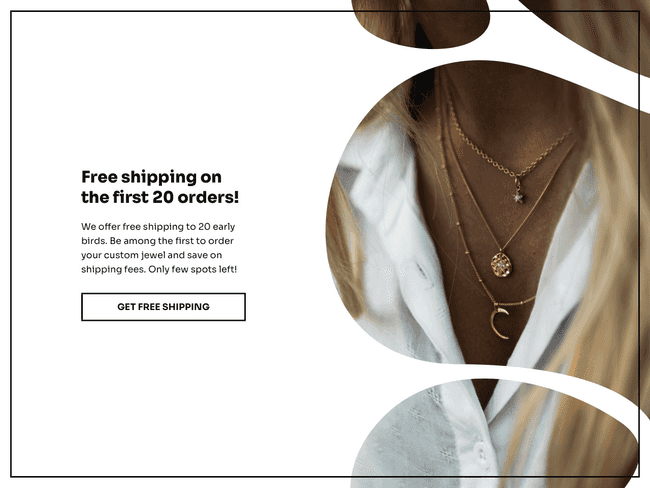 Give away a complimentary item (or create a bundle)
Sending a gift to your customers is a nice way to make them feel special, and if they know about it in advance, it can also work as an incentive to make a purchase.
Make sure to choose an item that your customers will appreciate, and advertise your gift so that people who are on the fence about buying from you will know about it.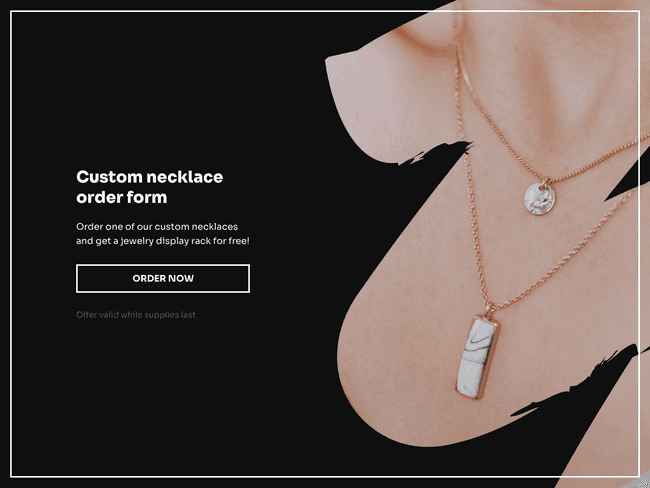 Create and share your custom jewelry order form today!
Give potential customers a convenient way to order one of your custom jewelry pieces. Feel free to use one of the incentive ideas above or come up with your own reward for your customers. After all, you know them best 😉
Try Getform
Create an order form for your custom jewelry business and manage your orders effortlessly.
100 orders/mo for free!
Get started

Giorgia Mangoni
October 06, 2022
Join creators worldwide
Grow your online business without a website. Generate leads, tag your subscribers, send promo emails, and build automations.
Get started
650K
Forms displayed
this week
30K
Contacts collected
this week
5K
Automations runs
this week
15K
Broadcasts sent
this week